Here are 8 English talents U21 to look out for
England has always been a great country for footballing talent or sporting prowess in general. As one of the nation's beloved, national sports, kids all over the country dream of playing for their favourite club. Those with even higher ambitions, perhaps dream of playing for their national team someday. The list provided below is full of people who are currently on that path, all playing for a respected club and playing their part as a Young Lion too. The current FIFA Under-20 World Cup has inspired this detailed article, but many of these future stars have been displaying their promise consistently throughout the past year. Some of these players are currently 21-years-old, but we just couldn't leave them out!
Here are 8 English talents u21 to look out for, both next season and in the future all together:
Ademola Lookman
Currently showing his worth at the FIFA Under-20 World Cup, Ademola Lookman rose to stardom after moving from Charlton to Everton earlier this year (£7.5m-£11m). After scoring on his Premier League debut (which is becoming quite common these days apparently),  the 19-year-old forward continues to show his quality match in, match out. Just a few days go, he scored a brace against Costa Rica, which propelled England into the semi-finals of the youth competition. With a real presence on the pitch, he brings character and stands out, two things that ensure a bright future in football, along with putting the ball in the back of the net every now and then of course. His current goal scoring record isn't anything spectacular right now, but he is just starting out after all right?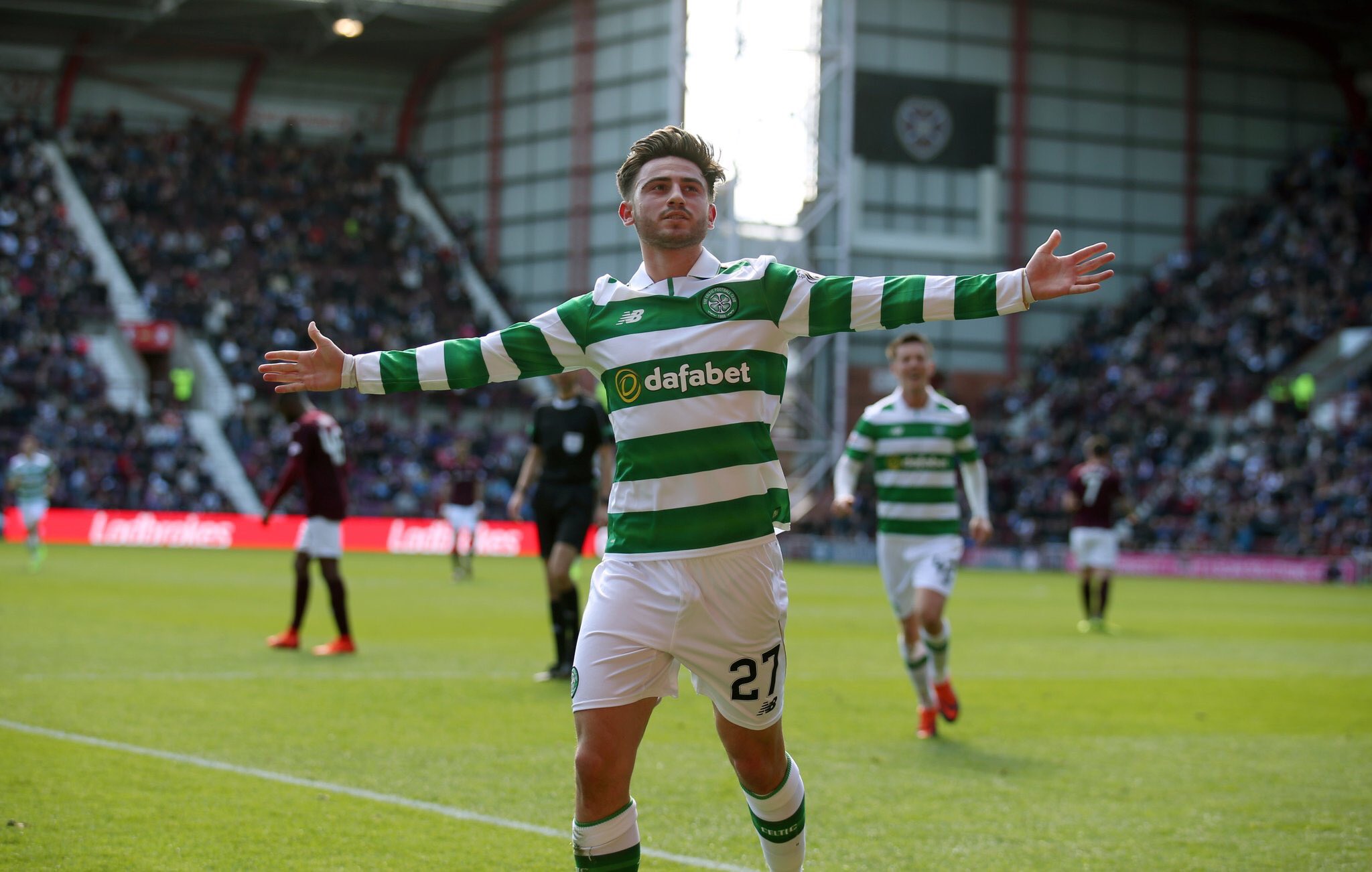 Patrick Roberts
At this point, it would be quite unlikely to find a football fan that doesn't know who Patrick Roberts is. He was in a Celtic side (on loan from Manchester City) that went unbeaten for a whole season in the SPL, playing a significant part in many of their victories this past year. Although. every week they don't have the toughest of opponents, one thing that is clear, is that Roberts has shown up and shone, every single time. Even when playing the likes of Barcelona and his parent club Manchester City, his ability and high level of performance on the pitch is really remarkable. The pacy and skillful winger has around 15 goals in 43 appearances for Celtic, with countless assists and effective play that the stats don't always flatter. Hype can often kill the best of English talent, but we're all hoping Roberts turns out to do wonders, for club and for country.
Ryan Sessegnon
If we're talking about young talent, we're talking about Ryan Sessegnon. A true testament to the Young Lions, proving that if you're good enough, you're old enough. At only 17-years-old, the inspirational teenager was the first professional player in all English leagues to have been born in the 2000s and to score a goal in a first team game. He is also the youngest player to have ever in the Championship, with the left back fully justifying Fulham's faith in him. In his first ever major season he made the EFL Team of the Year, which is a huge feat considering he was up against a few ex-Premier League players. Playing for his country at U16, U17 and U19 level, you really do have to keep an eye on this one.
Josh Harrop
United through and through, the Manchester born 21-year-old came up through the academy and recently scored on his debut against Crystal Palace (….see another one) on the last day of the Premier League 16/17 season. Killing it for Man United's youth team and reserves, the soon-to-be target man has really made a name for himself amongst his peers. Scoring goals in tremendous fashion, executing a series of braces and hat tricks, along with many standout performances, he is definitely an interesting talent. Whether Man United have space to play him next season or not remains to be seen, but the fact he has potential is truly undeniable. Hopefully we get to see more from Harrop next season, whether that's at his parent club or if he's the central focus elsewhere. Josh has also previously played for the Young Lions at an U20 level too.
Tammy Abraham 
Tammy Abraham is a heavily sought after 19-year-old from London, who plays for Chelsea F.C. He has spent the majority of his professional playing career on loan to Bristol City, where he has become an important and beloved target man, even though being so young. He is one of the many Chelsea loanees to really make an impact at his club, scoring 23 goals in just 41 appearances. Almost single-handedly keeping the club away from relegation, this is a magnificent feat which we are sure he is likely to repeat at the top level soon. His footballing maturity sees him as the only player on our list to actually play for the England's U21 squad…and he's still only 19. If there is anyone to really look out for here, it's Tammy Abraham.
Axel Tuanzebe
Another Man United talent that has come up through the ranks, except he's slightly younger than Harrop and plays a bit closer to the goalkeeper. The Congolese 19-year-old defender joined the club at just 8 years old and made his professional debut against Wigan in January. Since then he has put in a few flawless performances every time he has been called upon, even outshining some of the experienced members in the first team. Due to heavy injury and resting players, Jose Mourinho started Tuanzebe for the first time in his senior career recently against Arsenal. Although Man United went on to lose 2 – 0, this may have been a defining performance for him as an individual, as he was recognised for putting in the best performance for the team that day. We believe exciting things lay ahead for Axel and so do many others, with MEN saying they believe he'll put some other United defenders "out of a job".
Jonjoe Kenny
This is someone we're eager to see more from, as he has made it onto this list from his performances in the u20 World Cup alone. The truly brilliant right-back from Liverpool is currently number 43 at his parent club Everton, spending a lot of his recent years on loan to Wigan & Oxford in League One. If his recent performances at the international competition are anything to go by, then he should really be contesting for his spot at right-back for the Merseyside club. Bags of energy, wonderful dribbling, constant overlapping and tracking back, assisting strikers, pinpoint crosses, shots at goal and more, there is a little to hate in this exciting young prospect. He has played for his country at every level from U16-20 and surely must be in the mix for Koeman's team next season.
Ola Aina
Last but certainly not least, we have Ola Aina. Signing for Chelsea as an under-11, the right back by trade is nothing short of brilliant. At a youth team level separately, every single one of his performances has been undeniable. Praised by both Mourinho and Conte, if there was room in the first team, it's likely he'd be on the big stage a lot more. Given barely any minutes in the top flight due to a highly competitive squad, we shouldn't be too far away from seeing his first Premier League start (debuted against Leicester City). He is certainly an underrated talent, although we would like to see more of him at a higher level. He has also played for his country at an U16 level, all the way up to the U20's, showing that he has been a key player for the Young Lions for a while now.
Even with this list, there were many other notable mentions. Some have already made it and performed on the big stage, others we simply haven't quite seen enough of. However, these names do include the likes of Tom Davies, Jay da Silva, Demarai Gray, Josh Onomah, Fikayo Tomori, Delle Ali and Kasey Palmer. We hope you enjoyed the list, let us know your thoughts below or via social media now. Find more of the latest by clicking the link below also.
---
For more sports related news, click right here only on 
L Ø S T  C U L T U R E.